Company Profile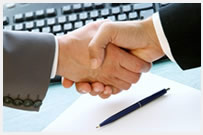 Our company which adopted qualified trade with principle as the most significant principle with our experience of 25 years in the sector was established in 2007 and continue to expand by multiplying its success every day. It is our greatest effort to satisfy our customers' expectations at the highest level and to provide services.
Our mission and vision is to satisfy needs of our industrialist customers who operates in particularly automotive sub-industry, white appliances sub-industry, pvc door and window supporting profile, pipe and profile, furniture metallic accessories, machine manufacturers and sprocket sheet iron and use qualified product and to be the first company they prefer, to keep customer satisfaction at the highest level, to provide quality in service and goods and always to catch up with innovations.
Furthermore, cold extruded roll sheet iron, hot extruded roll sheet iron, hot extruded packet sheet iron, offset galvanic, roll sheet iron, electro galvanic packet sheet iron, hot plate sheet iron, roll sheet iron with silica, dyed roll sheet iron, dyed packet sheet iron, hrp roll sheet iron, rustproof sheet iron are among our products.